Annual Fund Campaign 2022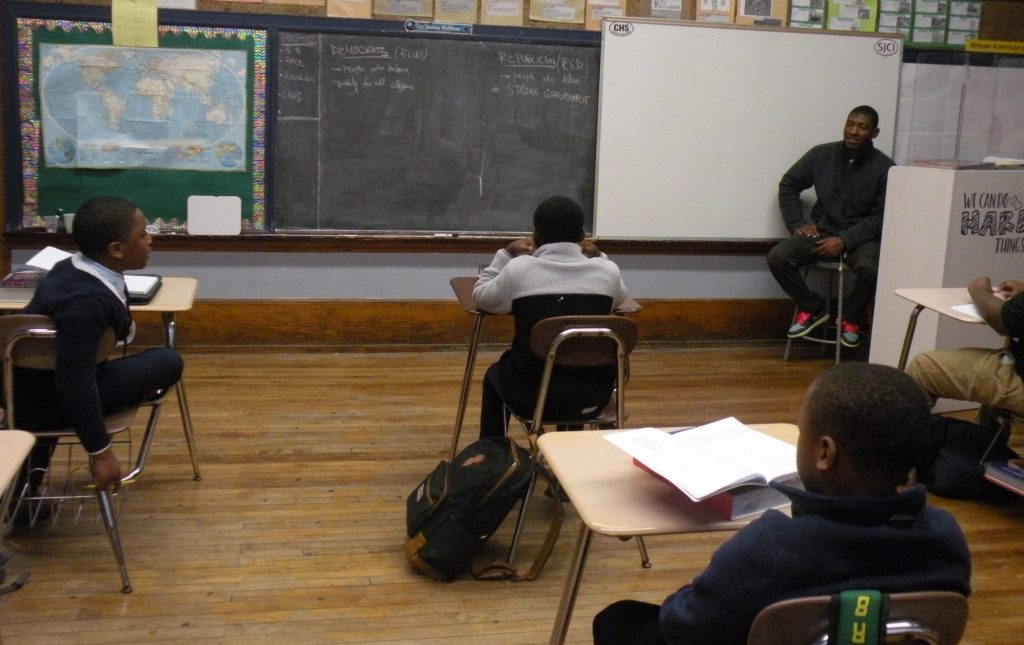 Learn What's Possible. These are the words we embrace every day at NativityMiguel Buffalo.
At NativityMiguel Buffalo, we strive to offer a learning environment that is both challenging and inspiring. That superior education has prepared more than 90% of our graduates to move on to private high schools.
At NativityMiguel Buffalo, we encourage collaboration and provide a sense of belonging. This culture develops young men and women who have a high moral character on the path to adulthood.
At NativityMiguel Buffalo, we prepare our students to follow the road that leads them to be good, strong adults who believe in taking responsibility for their choices. Our graduates know that their diploma comes with life-long support from our faculty and staff.
Alumni like Josh Huffman (2011) are a constant reminder of why we do what we do. As a student, Josh struggled with authority and had to learn to trust people outside of his own home. NativityMiguel Buffalo offered a life altering experience for Josh. It was an experience that led him to Canisius High School, the University of Maine and back here to NativityMiguel Buffalo as a teacher.
Josh's struggle is one that many of our students also face. That's why we are blessed to have someone like him back here as a role model for the next generation of NativityMiguel Buffalo students.
Josh overcame obstacles that might have seemed insurmountable at a young age. Now, he serves as a shining example of what perseverance and hard work can turn into. But Josh couldn't have become who he is without the support of our donors who gave him a chance at a better life.
It is my hope that you will kindly consider an investment in NativityMiguel Buffalo's Annual Fund Campaign this year, either as a returning donor or as a new donor.
The funds raised through this campaign directly support the work we do to prepare our students, students like Josh, for success in high school and in life.
As a new year begins, the possibility for our current and future students is strong. With your support, we can continue to make those possibilities a reality.
With gratitude,
Christopher Pitek
Head of School
Thank you for helping us reach our goal this year!