Annual Fund Campaign 2021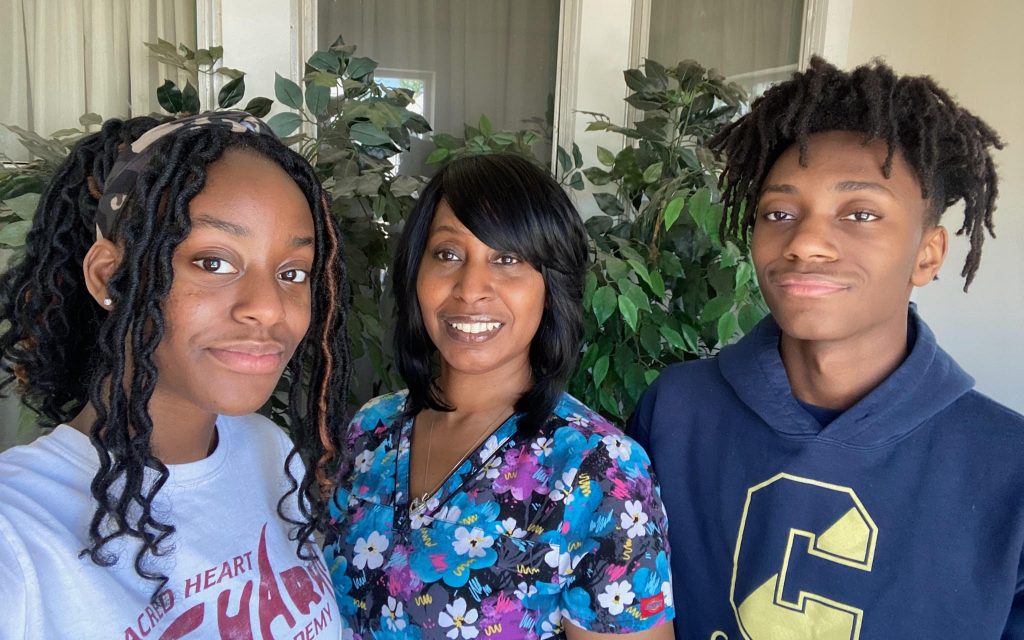 When I found NativityMiguel Middle School, I let out a sigh of relief. I was at a crossroad in my life, going through a divorce, trying to finish my education in nursing and worrying about how to keep my children from getting caught up in the wrong things. NativityMiguel put my worries at ease and gave me some much-needed peace.
My son Rashad was struggling in 4th grade at his school – he was being made fun of for being smart and quiet. I was praying and searching for an answer for my son. When I heard about NativityMiguel and learned more about the school from Mrs. Langer, I started to feel hopeful. After talking with a few friends and hearing how the school helped their children, I knew it was the place for Rashad. I have never looked back on my decision; he excelled at St. Augustine and went on to Canisius High School and is now attending college.
All the while, Rashad's younger sister Aniyah was watching her brother become a confident young man with so many opportunities ahead of him. She made it her goal to attend St. Monica in 5th grade, and I'm happy to say she achieved that goal. Aniyah successfully completed 8th grade at St. Monica in June. NativityMiguel has empowered her to excel academically, to make strong friendships, and to discover who she is as an individual. As a result, Aniyah has achieved her second goal to attend Buffalo Academy of the Sacred Heart as a member of the Class of 2025.
NativityMiguel has helped not just one of my children, but both Aniyah and Rashad. I've watched them both learn and grow and develop confidence. I know they have the skills to be successful in whatever they do, and from this, I too have gained confidence.
I am forever grateful to NativityMiguel for changing all of our lives for the better. It is a heartful thank you to you, our community, for continuing to support the mission of NativityMiguel Middle School of Buffalo.
Please help our enormously dedicated faculty and staff continue their transformative work and support the future students of NativityMiguel. You will find the information you need to make your gift on the enclosed envelope or on the school website, www.nativitymiguelbuffalo.org. Thank you.
With gratitude, Tammy Jackson-Gayle NativityMiguel Graduate Parent
Thank you for helping us exceed our calendar year-end goal of $275,000 by December 31st!