With our friends and supporters as role models, NativityMiguel students learned both how to give and how to receive this Christmas Season.
On December 16th, NativityMiguel students who participated in the Buffalo Promise Neighborhood Teens in Leadership Training Summit last year, helped bag over 150 turkeys for the annual holiday food drive and give-away sponsored by the Buffalo Promise Neighborhood Community Council and the University District Block Club Coalition. These polite and hardworking young men helped make it possible for 183 families representing 1,000 individuals to enjoy a holiday meal this Christmas season.
That afternoon, members of the Zonta Club of Cheektowaga-Lancaster spread the Christmas spirit at our St. Monica Campus where Santa himself helped distribute a new pair of pajamas to each of the students.
Zonta members have been an integral part of our school from making donations to giving keyboard and knitting lessons to bringing in speakers on interesting careers. They exemplify what it means to be women for and with others.
We are grateful for our community partnerships and for all of you who have helped make this Christmas season bright for our students. Thank you and Merry Christmas!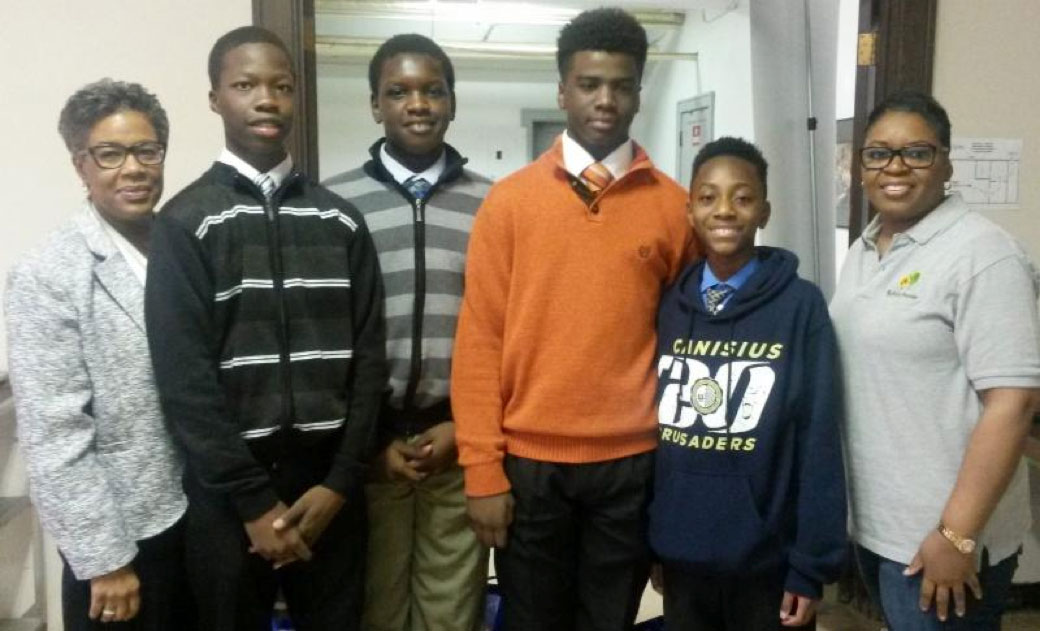 NativityMiguel St. Augustine Students Abdalla, Abraham, DeWayne and Rashad with Tanya Staples and Prennessia Salder-Lambert from Buffalo Promise Neighborhood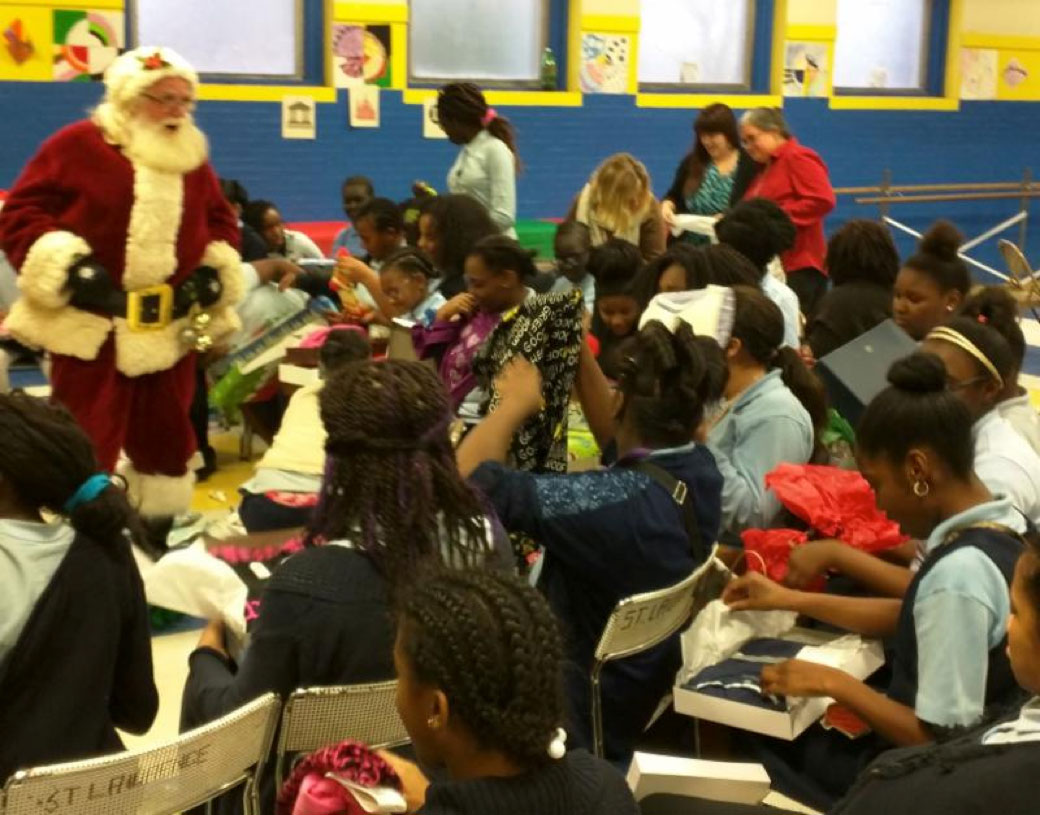 Santa distributes Christmas gifts from the Zonta Club to St. Monica students.