Each year, the Diocese of Buffalo honors Rev. Dr. Martin Luther King, Jr. with a Mass of Celebration. This year's Mass, sponsored by the African American Commission and the Office of Cultural Diversity was held at St. Martin de Porres Church in Buffalo.  
We are pleased to report that three NativityMiguel students from the Class of 2016, Adalia Romero-Horta, Mikeisha Frazier and Mikaila Frazier, received monetary scholarships that will help them continue their education at a Catholic high school next year.  
In awarding the scholarships, the committee looked for students who exemplify what Dr. King meant when he wrote, "Intelligence plus character-that is the goal of true education." These awards are significant therefore because they recognize not only academic achievement, but service to church, community and school.  
We are proud of Adalia, Mikeisha and Mikaila and grateful to our teachers, volunteers and donors who not only see that NativityMiguel students receive a strong academic foundation, they encourage them to apply their talents in service to others.
We are also proud of our graduates who participated in the celebration of Mass as altar servers, ushers and active members of their parish. These students are now attending Sacred Heart, Bishop Timon-St. Jude, Canisius and St. Joseph's high schools.
Please pray for all our students and graduates so they may continue to thrive in high school and beyond.  Thank you!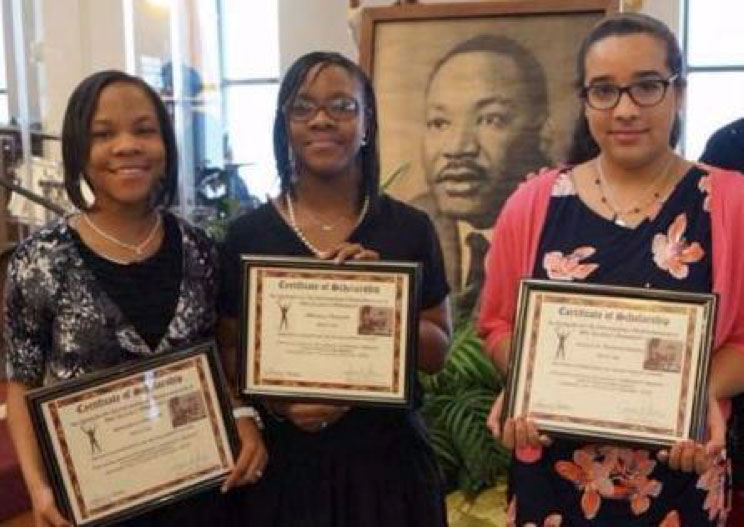 Scholarship awardees Mikaila Fraizer, Mikeisha Frazier and Adalia Romero-Horta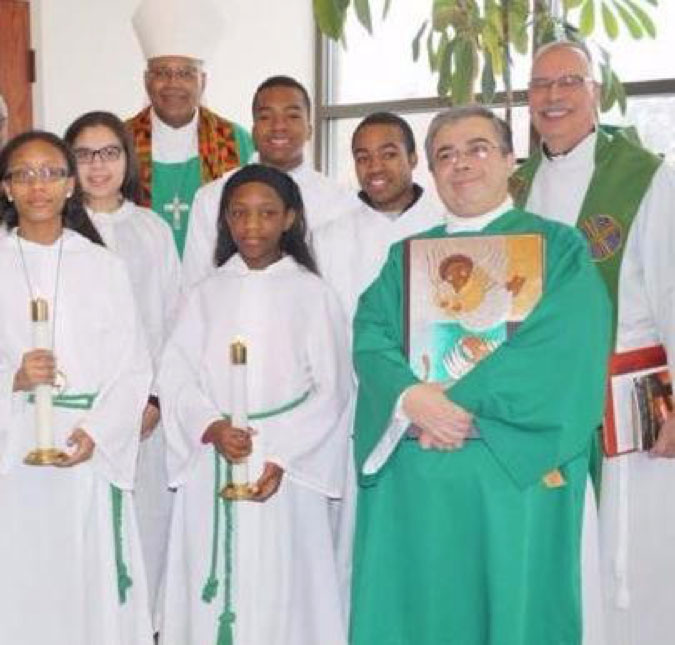 NativityMiguel graduates Christopher Augustin and Michael Augustine with Bishop Martin Holley from the Archdiocese of Washington, D.C.